Easy to Use and Preservative-free! 
VISMED® MULTI and VISMED® GEL MULTI 
Our multi-dose bottles (ophthalmic squeeze dispensers) have been specially designed to remain sterile for up to 3 months after first use, whilst being very easy to use and offering a precise and reproducible drop ejection. The new VISMED® MULTI multi-dose bottle actually won a design award in 2012: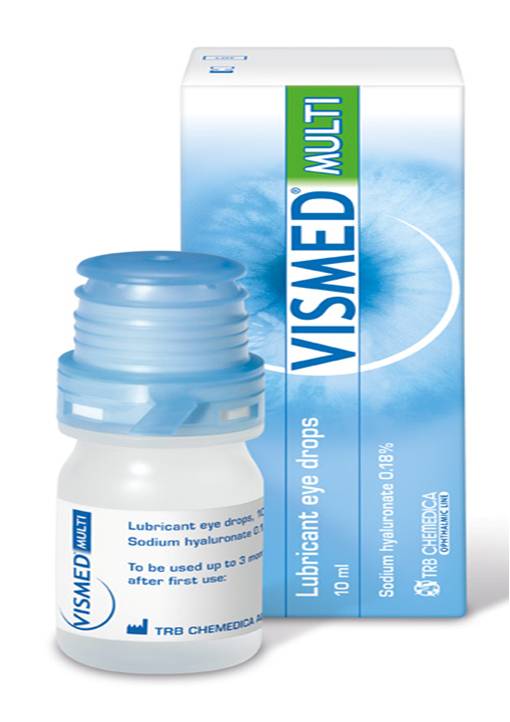 VISMED® MULTI contains 0.18% sodium hyaluronate, the same as standard VISMED® mono-dose vials. It is licensed for "symptoms and signs of dry eye and/or ocular surface damage, due to diseases such as superficial keratitis, Sjögren's syndrome or primary dry eye syndrome. For lubrication of the eyes in case of sensation of dryness, burning and ocular fatigue and other minor complaints of no pathological significance induced, for example, by dust, smoke, dry heat, air conditioning, wind, cold, extended computer screen use or contact lens wear (rigid or soft)." 


VISMED® GEL MULTI contains 0.3% sodium hyaluronate which is helpful for severe symptoms of dry eye and will stay on the cornea for longer. Its gel formulation makes it a highly protective solution for patients post refractive surgery, just like VISMED® GEL mono-dose vials.
Fact: All VISMED® lubricant eye drops are ideal for all types of contact lenses.
Fact: The multi-bottles contain around 250 drops making it very economical to use.
Fact: The contents remain sterile up to 3 months after first opening the bottle.
Samples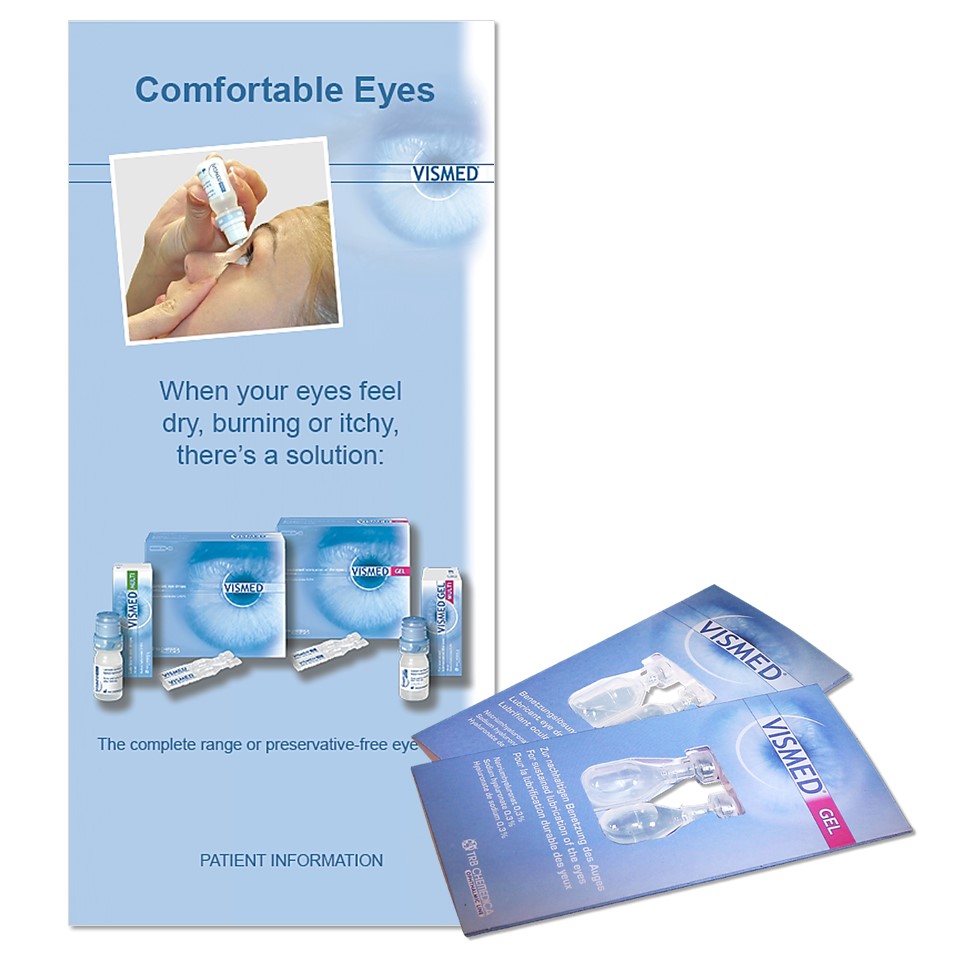 If you are a health professional we would be delighted to send you a free VISMED® sample pack to hand out to your patients: this includes 1 each of the aforementioned multi-dose OSD bottles to try, a number of give-away packs of 2x mono-dose vials of both VISMED® and VISMED® GEL, and a pack of patient information leaflets.  Please contact us on samples@trbchemedica.co.uk for more details.